Itsperfect is the most advanced and user-friendly ERP solution for fashion brands. We would love to show you how Itsperfect can help you managing your daily fashion processes, from design and purchasing, to sales across all sales channels.
In the online demo environment you will immediately experience the user-friendliness of Itsperfect. Itsperfect is 24/7 accessible from any device, without having to install any software.Would you first like to know more about the many possibilities of Itsperfect? Or curious who our customers are?
Please read on or call us for more information on +31 85 016 017 5.
Itsperfect has been specifically developed for fashion brands, by a team that fully understands all processes in fashion. This makes Itsperfect very intuitive and easy to use for everybody, even without IT knowledge.
All core processes can be managed within 1 application, which provides overview, insight and room for creativity.
And since no extensive consultancy processes or customizations are required, you can start right away.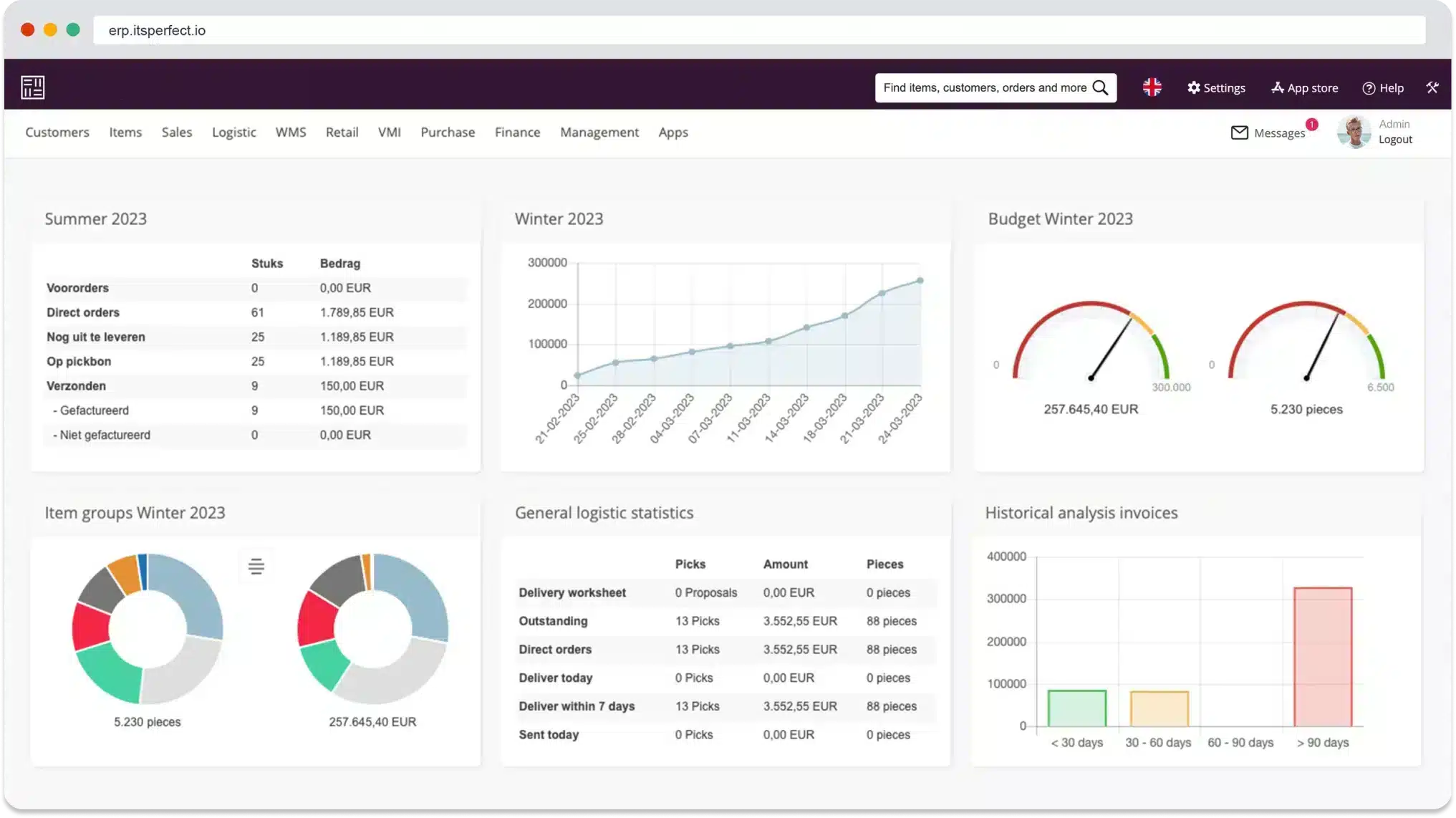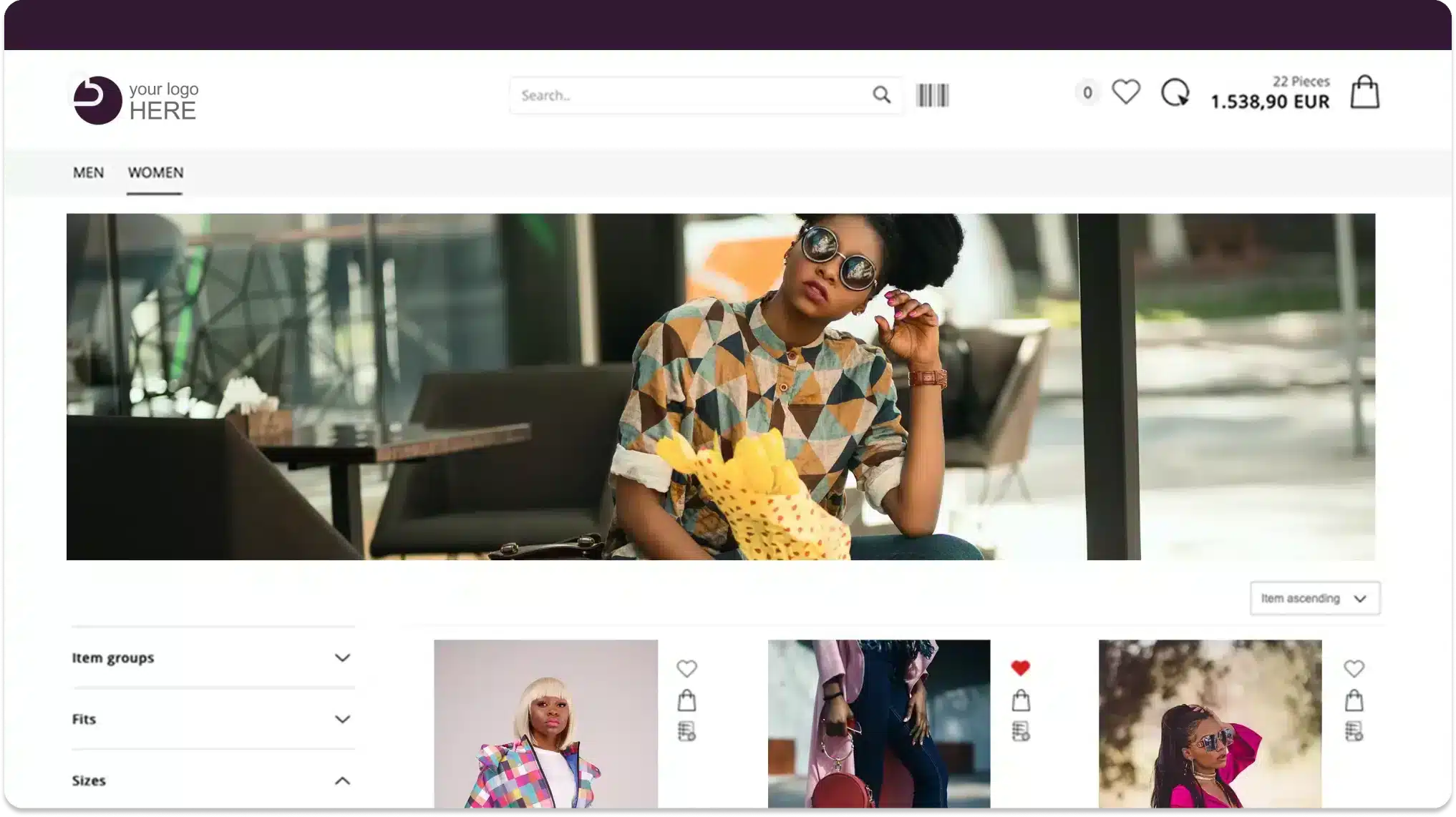 Our B2B Shop is fully integrated, works completely out-of-the-box and offers every conceivable functionality. Whether it's writing pre-orders or direct orders, viewing – and paying – invoices, downloading item data or requesting commercial exchanges.
The ideal solution to enable both agents and retailers to order real-time and 24/7.
Itsperfect ERP lays the foundation managing of all your core processes in the most efficient way. With the use of advanced technology, completely online and platform independent. And we are pretty sure you will experience the difference immediately.
Itsperfect continuously responds to changes in the market and the wishes of our customers. We add these to Itsperfect through new releases every quarter, thus extending Itsperfects functionality on a regular base, keeping you continuously ahead of the competition.
More than 400 brands in fashion, shoes, apparel, accessories, sportswear, lifestyle and lingerie experience this every day.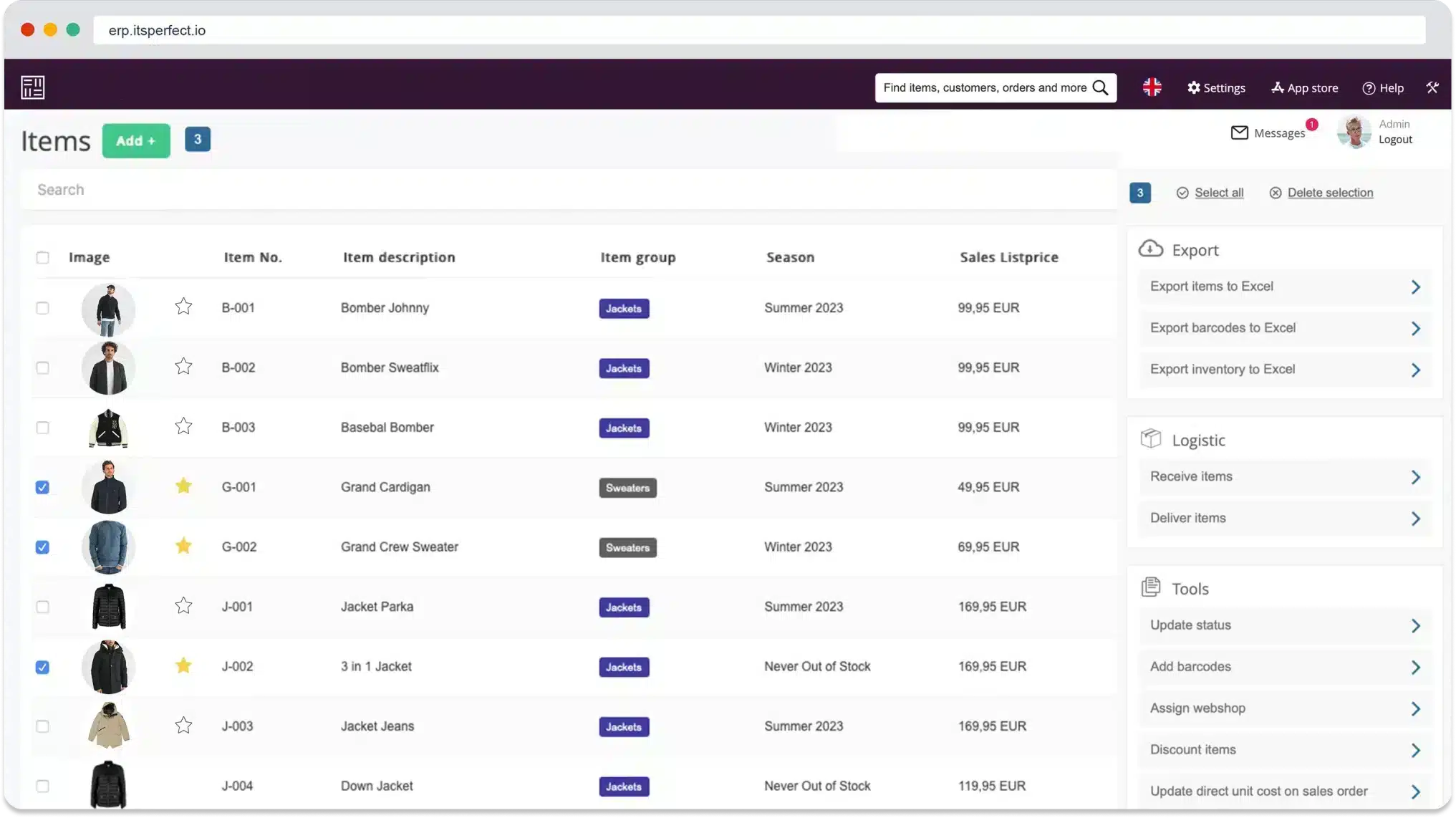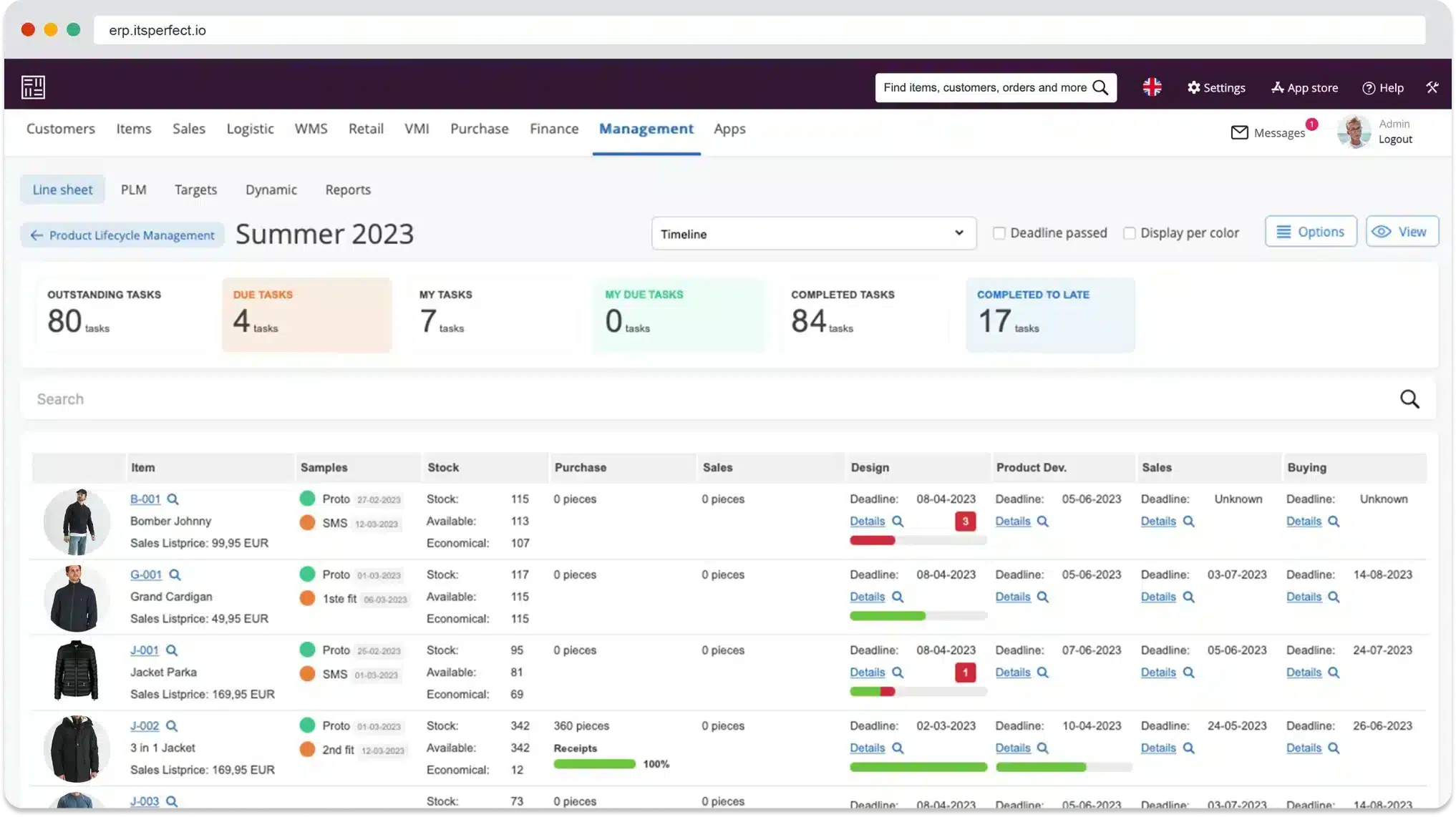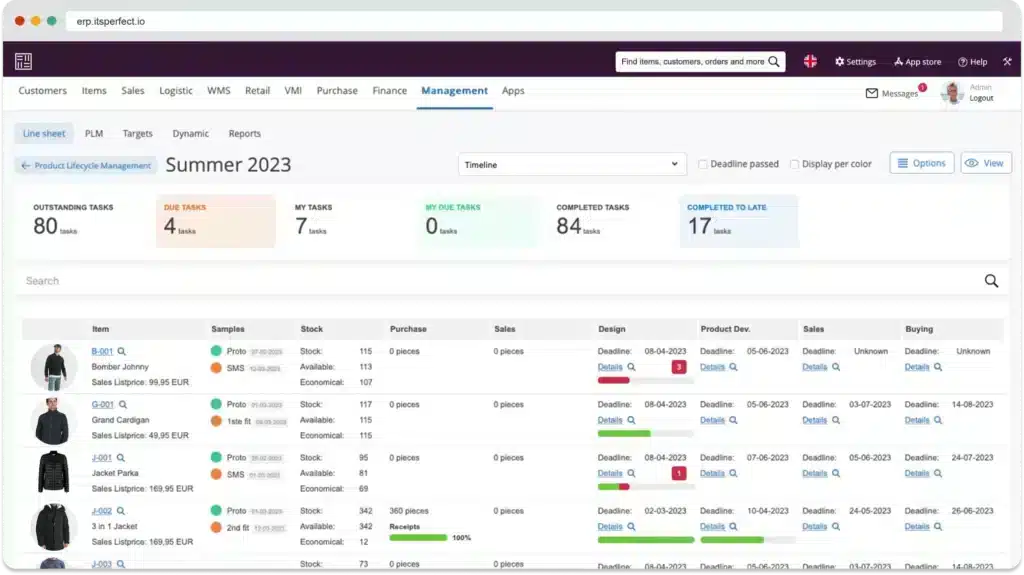 PRODUCT LIFECYCLE MANAGEMENT
Our PLM module offers you structure and control of your complete 'Critical Path' and helps you to guarantee on-time delivery.
With a clear overview of responsibilities and deadlines across all departments, control of all steps in the process, insight into milestones, and clear reports. Intuitive and easy to use, with checks and logical steps, and all the space to record your processes in the right way. Full control over the process from fabric to sales, for the total overview of all your styles.
Do you have your own stores? Then our retail module with Point of Sale (POS) is the solution for you. With this integrated retail solution, you have real-time insight into store performance. In addition, webshop customers are immediately known on store level and vice versa, and you can easily process webshop returns in your store.
Is an item in the store not in stock? No problem with our consumer drop shipment option, where the item will be delivered at their doorstep. We integrated all sales channels into one, to ensure a real omnichannel experience for your customers.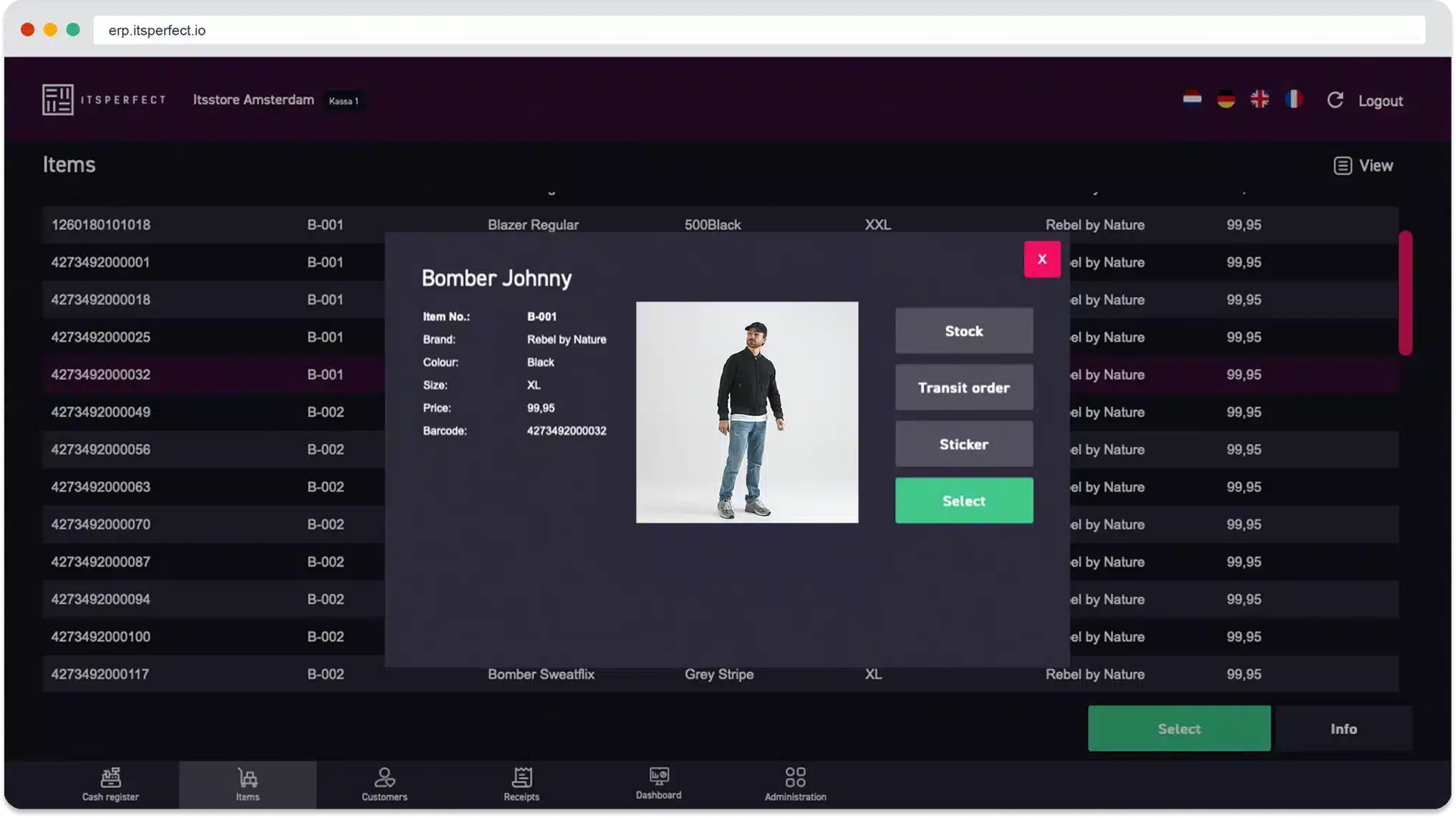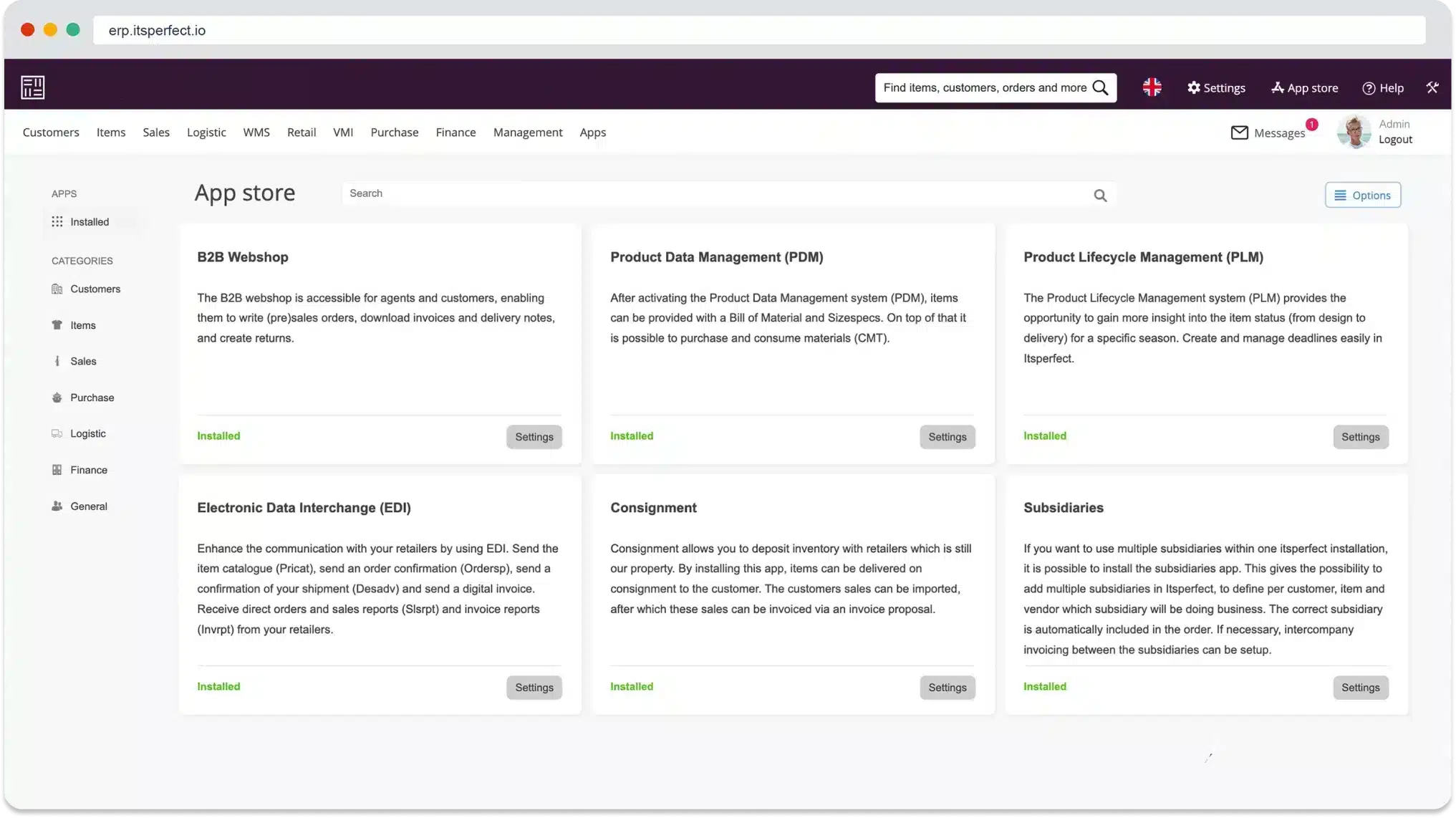 OUT-OF-THE-BOX CONNECTIONS
The integrated App store enables you to easily add modules, connections to external solutions, and users, with a single click. Just when you feel the time is right to take the next step. The basis is the ERP system, the possibilities are endless.

In our App store you will find default connections with the most commonly used accounting systems, logistics service providers, and e-commerce solutions. Creating a connection is not a project: easily connect to well-known partners such as Exact, Visma E-conomic, Twinfield, Shopify, ChannelEngine, TradeByte and Colect.
Have a question? Get in touch with one of our fashion experts and have all your fashion ERP queries answered!