DISCOVER OUR RETAIL MODULE
Do you have 1 or more brand stores? Then our retail module with cash register (POS) is ideal. Unique by offering one solution in which wholesale and retail are fully integrated, all built by Itsperfect. Centralizing all your data in one place, with real-time insight into store performance and a true omnichannel experience for your customers.
FULLY INTEGRATED WHOLESALE & RETAIL
Where most ERP solutions make connections with an external retail solution, we have chosen to build a retail module ourselves. The big advantage is that you have 1 system for all your data, and that all information goes real-time from your back office to the cash register and vice versa.
No hassle with data that doesn't synchronize, or dependencies on third parties, and of course it saves you a lot of money and time.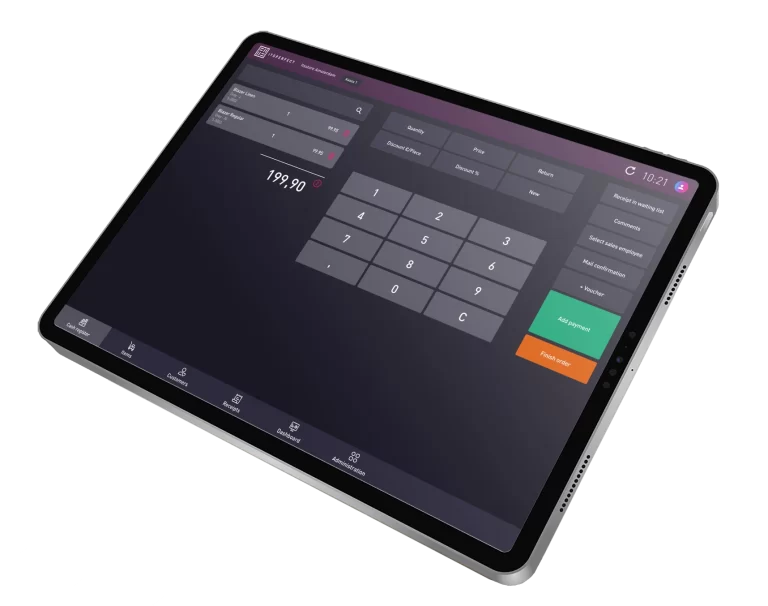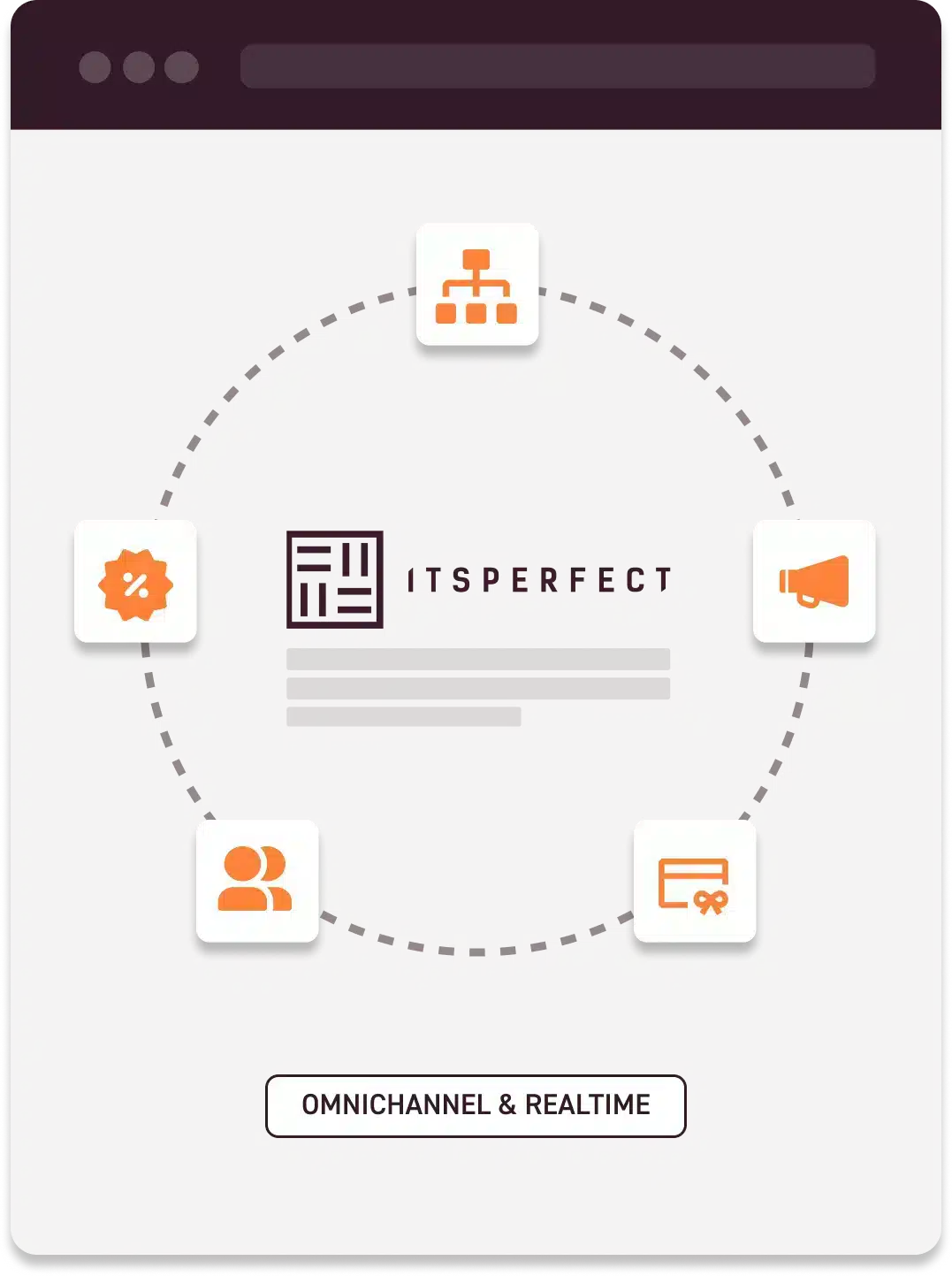 Give your customers a true omnichannel experience and bring your sales channels together with our retail module. 
INTUITIVE POINT OF SALE (POS)
Our cash register solution (POS) is very easy to use, and available on a touch screen, laptop or iPad. With a clear dashboard for a direct overview of the current sales in the store. And standard connections with pin terminals from Payplaza, CCV, Wordline, and Adyen.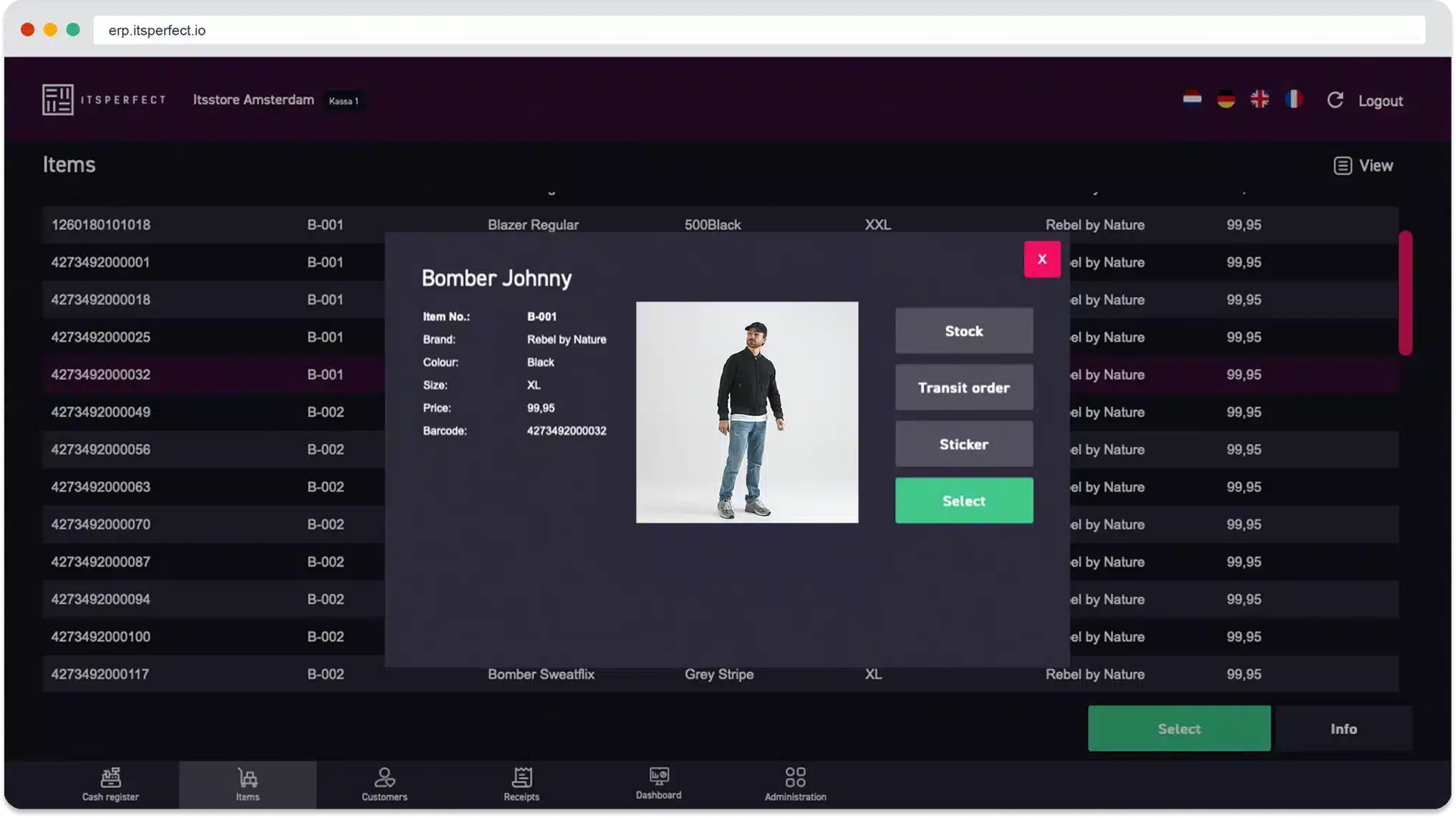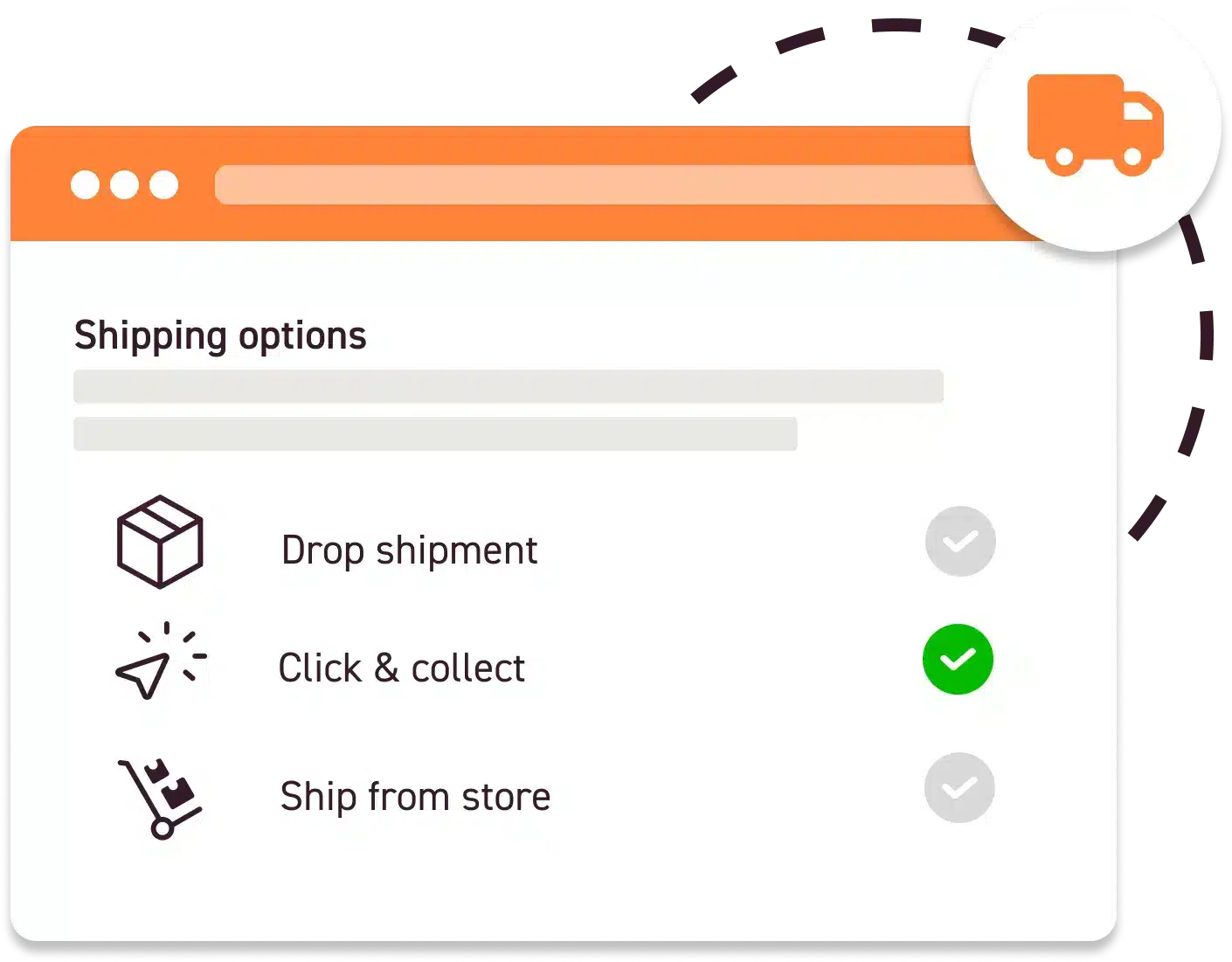 DROP SHIPMENT, CLICK & COLLECT, SHIP FROM STORE
Use your physical location to provide additional logistics services to your consumer. 
MOVEMENTS & REPLENISHMENT
Connect a barcode scanner to your POS system to immediately carry out movement requests or inventories. And allow movement of goods between stores.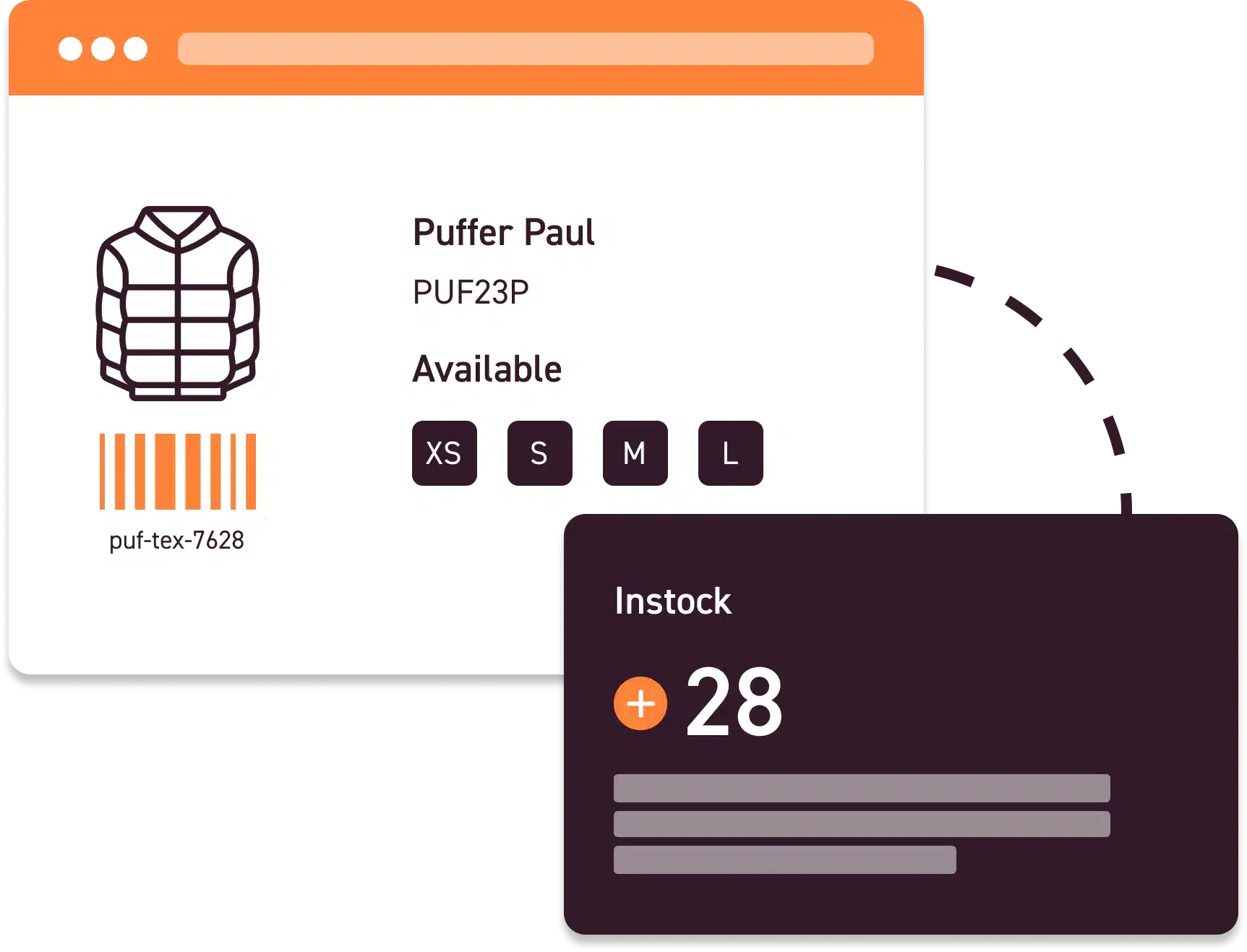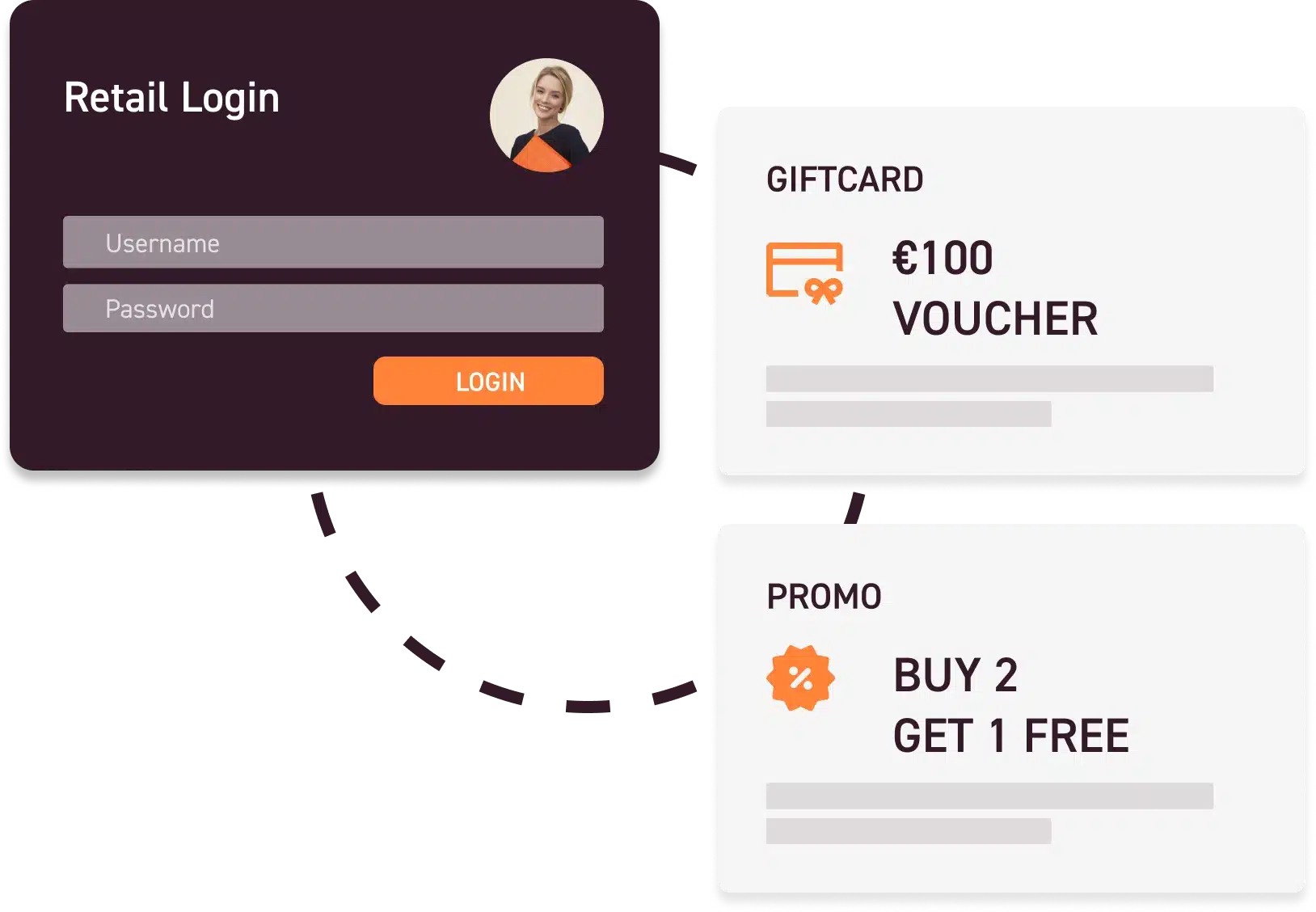 Sell ​​gift cards and issue vouchers for returns. Our cash register automatically keeps track of the balances, so that you can immediately see what credit is still outstanding. And use promotions such as get 3, pay 2, and quantity discounts.
Want to know more about our retail module? Book a self-service online demo and try it out yourself!